Subtropical indoor garden
The green heart of
Hotel Jakarta Amsterdam
In the central atrium, a subtropical garden has been realized in collaboration with Hortus Botanicus Amsterdam. They have made a careful selection of trees, meters-high palms and plants from Asia.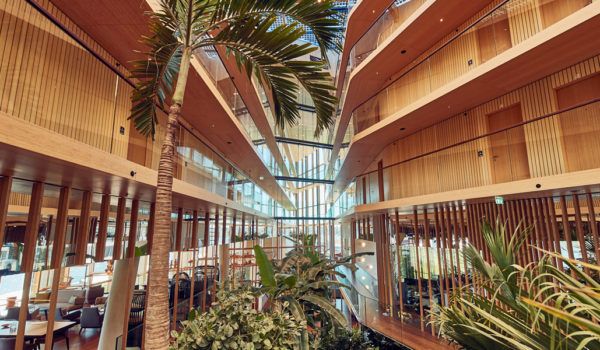 Series of indoor gardens
The subtropical indoor garden runs from Westers Bakery, at the back of the hotel, all the way to the tip in Café Jakarta. This ends a series of indoor gardens on Java Island; from east to west, the urban architect has created public indoor gardens, all named after green spaces on the island of Java.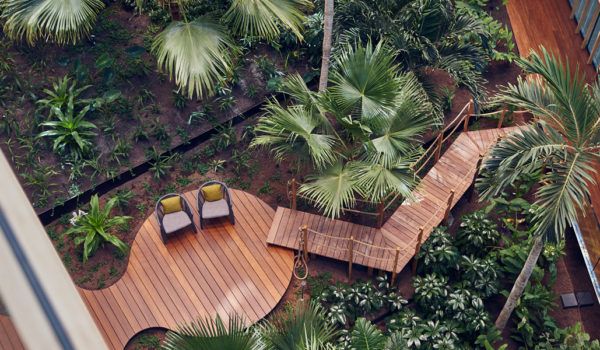 Meters high palm trees
In the indoor garden you will find meters-high palms, banana trees, climbing plants, flowers and all kinds of other flora. Ginger, tumeric, bananas? They all grow in our garden! Ever wondered how ginger and tumeric grow? Or how about bananas? You'll find out when you visit our subtropical garden.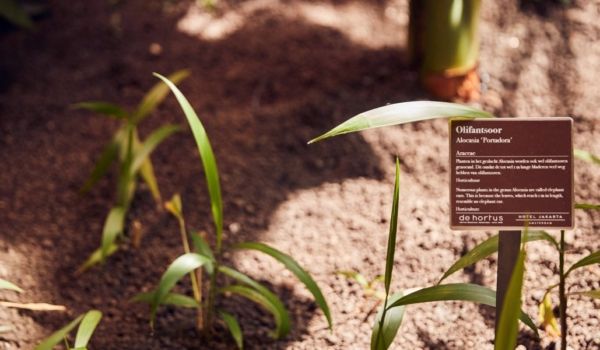 Hortus Botanicus
In the botanical garden of Hortus Botanicus various topics are brought forward between the human and plant world. In addition, the rich history and intimate character continue to show up well in the garden. Live plants from all over the world can be admired.
More Hortus Botanicus