6 'green' restaurants in Amsterdam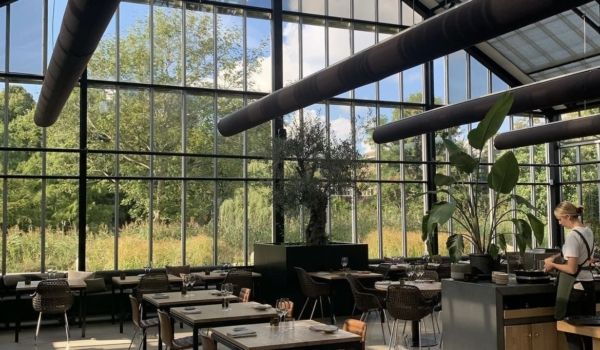 Restaurant en Kwekerij De Kas
Restaurant de Kas is located in Park Frankendael. It is one of the first 'farm to table' restaurants in the world. They have earned a green Michelin star and have been awarded as the best Organic restaurant in the Netherland three times in a row. Set menus are served where it is all about local and sustainability. Vegetables play the main role in the menu and are supplemented with meat or fish. Most of the ingredients used in the menus come from their own greenhouses. The menu is adapted to the harvest, so it is always a surprise what is on the menu!
📍Kamerlingh Onneslaan 3, 1097 DE Amsterdam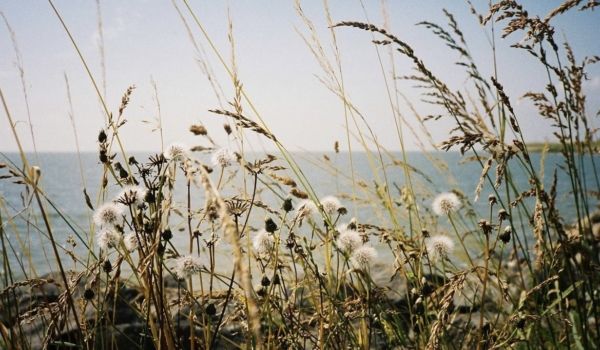 Restaurant Vuurtoreneiland
Looking for an original place to go out for dinner? In the middle of the Markermeer is restaurant Vuurtoreneiland located, which can only be reached by boat. Eating at Vuurtoreneiland is not an ordinary night out, it's all about having an intimate and extensive dining experience. The menu of Vuurtoreneiland consists of a monthly changing 6‑course dinner. In the spring and summer, you can eat in a glass greenhouse where you can enjoy the outdoors and stare at the horizon for hours. In the colder months, an intimate atmosphere can be enjoyed in the fort's winter restaurant. Think of dining with candlelight, a fireplace and a warm blanket.
📍Located in Markermeer at Durgerdam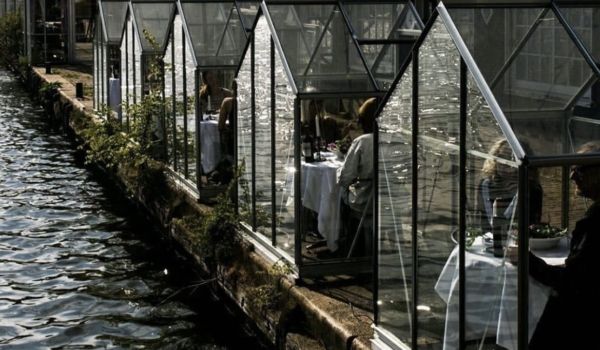 Mediamatic ETEN
Mediametic ETEN is located on the waterfront of the Oosterdok. A set menu is served which is 100% plant‑based and changes daily, depending on the season and the availability of products from local suppliers. In addition, organic wines, local beer and fermented drinks from their own Mediamatic Clean Lab are used. Mediametic also has a very nice restaurant concept, which is the Serres Séparées. This is an intimate dinner for 2 or 4 people in a private greenhouse next to the water.
📍 Dijksgracht 6, 1019 BS Amsterdam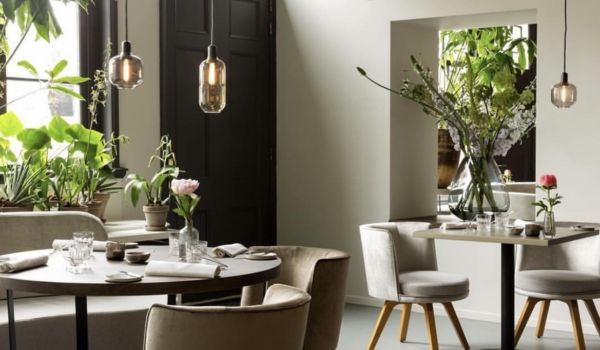 Restaurant Vermeer
Restaurant Vermeer is located in the Hotel NH Collection Barbizon Palace and awarded with a Bib Gourmand. Robust dishes with pure and full flavors are served under the direction of chef Chris Naylor, who has been awarded as Vegetable Chef of the Year in 2019. Restaurant Vermeer cooks surprising and innovative. The vegetables from their own vegetable garden on the roof play a big role in their dishes. Do you want to celebrate a special occasion? A Chef's Table package can be booked, which includes dining at the Chef's Table in the middle of the kitchen!
📍 Prins Hendrikkade 59‑72, 1012 AD Amsterdam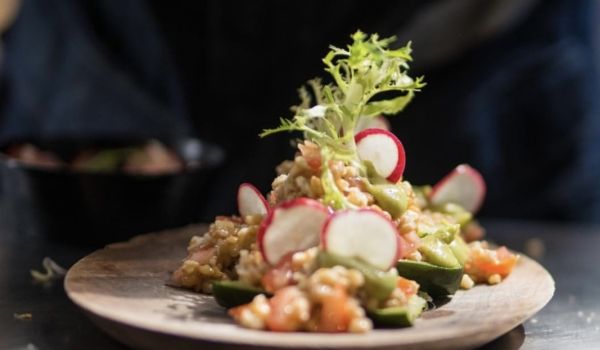 H/eart.h
Hearth Amsterdam is located in Amsterdam East, a vegan a la carte restaurant and bar with international cuisine. Hearth stands for Heart and Earth: Practice a passion but at the same time with responsibility for the earth. The dishes on the menu have influences from Italy, Japan and Mexico which merges into Hearth's own creative and colorful style. In the weekends there is a new concept called Dining W/, where passion for food and music comes together. Enjoy live music with local and international talents during dinner.
📍 Camperstraat 26H, 1091 AG Amsterdam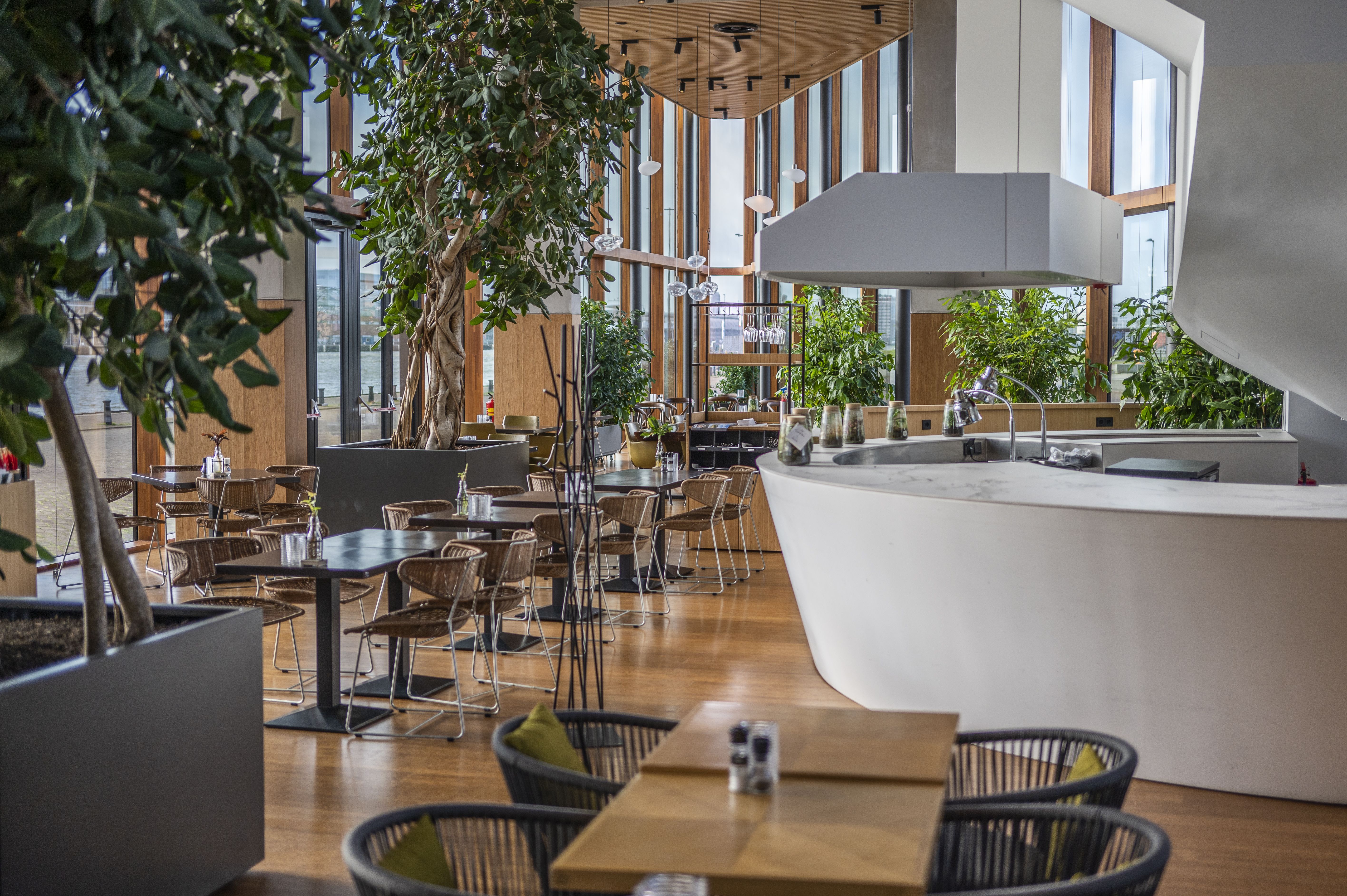 Café Jakarta
Last but not least, Café Jakarta. On Java island in Hotel Jakarta. Dining in a beautiful indoor garden, it cannot be greener than Café Jakarta! In this restaurant, two worlds are connected. East meets west, in both the kitchen and on the table. Café Jakarta has an a la carte menu with varying dishes from Western to Classic Indonesian dishes. Chef Rendy Reanaldy comes originally from Java and got his cooking skills from his mother and grandmother. Can you not decide between the dishes on the menu? Choose the Table Jakarta! This is a tasting of delicious Indonesian dishes.
📍 Javakade 766, 1019 SH Amsterdam