Amsterdam during Autumn: 9 Must-Do Activities!
It's getting colder, the days are getting shorter, autumn is starting! And even during autumn there are plenty of fun activities to do in Amsterdam. These are at least 10 must-do activities during autumn in Amsterdam!
Amsterdam Light Festival
Autumn has a special charm in Amsterdam, and one of the most magical events this time of year has to offer is the Amsterdam Light Festival. From November 30, 2023 to January 21, 2024, twenty luminous works of art can be seen along Amsterdam's well-known canals . If you are planning to visit the city, the Amsterdam Light Festival is an absolute must-see!
Date: 30-11-2023/21-01-2024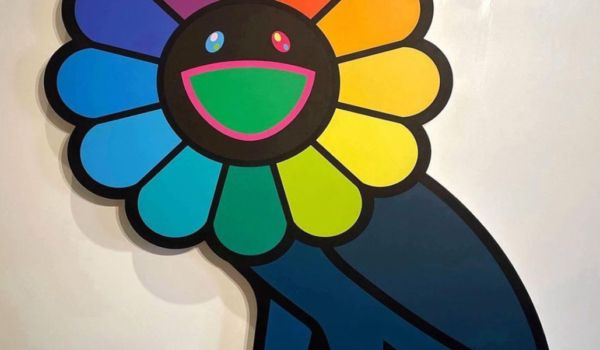 Moco Museum
Looking for a museum that inspires you with unique works of art? Then the Moco Museum is definitely a fun must-see! This mega popular art museum is located in the middle of the city and provides a totally different perspective on the art scene. The Moco Museum is known for its mix of modern and contemporary art, with awesome pieces by artists such as Banksy, Andy Warhol and Salvador Dalí.
–
Honthorststraat 20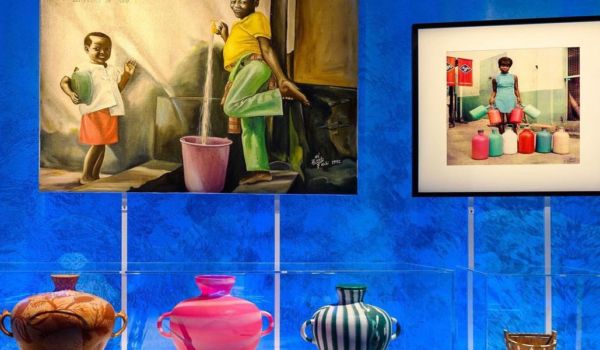 Tropen Museum
If you're visiting Amsterdam during autumn, a trip to the Tropenmuseum should definitely be on your to-do list! This museum, located in the bustling Eastern Harbour area, offers an engaging exploration through cultures from all over the world. At the Tropenmuseum, you'll see colorful exhibits and engage in interactive experiences that take you on a journey of discovery through the history, traditions and diversity of humanity.
–
Linnaeusstraat 2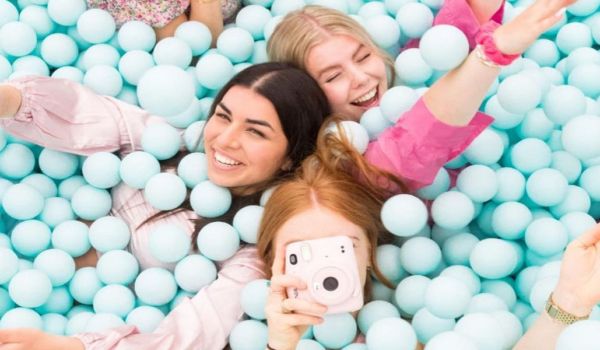 WONDR Experience
Are you looking for an "Instagramable" location? Then you really need to visit the WONDR Museum! This is no ordinary museum it is a magical world full of color, creativity and imagination. WONDR Experience is known for its colorful installations that are perfect for taking fun photos and sharing unforgettable moments on social media. It is an indoor museum, so perfect as an activity on a rainy day!
–
Meeuwenlaan 88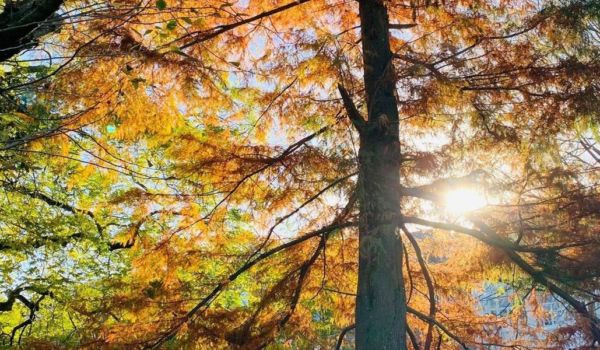 Hortus Botanicus
Did you know? Our subtropical indoor garden was built in collaboration with Hortus Botanicus! Besides the green garden at Hotel Jakarta Amsterdam, the Hortus itself also has a botanical garden which is located in the middle of the city center. This is one of the oldest gardens in the world that turns brown, red & yellow during autumn. There is not a more beautiful location to experience the first features of autumn than in the Hortus!
–
Plantage Middenlaan 2a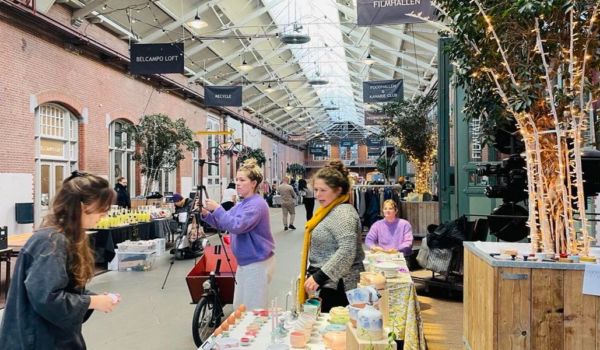 Sunday Market De Hallen
Are you more into shopping and strolling around a nice market? Then every 2nd Sunday of the month there is a Sunday Market at De Hallen full of clothes, jewelery, home accessories, vintage furniture, art and much more. You can also enjoy the food court and even a cinema! De Hallen is an indoor market, so a fun activity for a rainy day.
–
Hannie Dankbaarpassage 39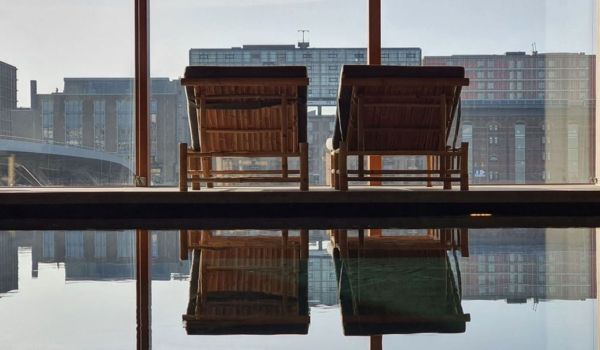 Wellcome Wellness
Do you want to unwind in this vibrant city? Then visit the Wellcome Wellness, located in Hotel Jakarta Amsterdam. This is where you can fully enjoy a range of luxurious spa and wellness facilities such as, a relaxing sauna, various calming massages or have a swim in the indoor pool. So definitely a must-do if you want to relax this autumn!
–
Javakade 766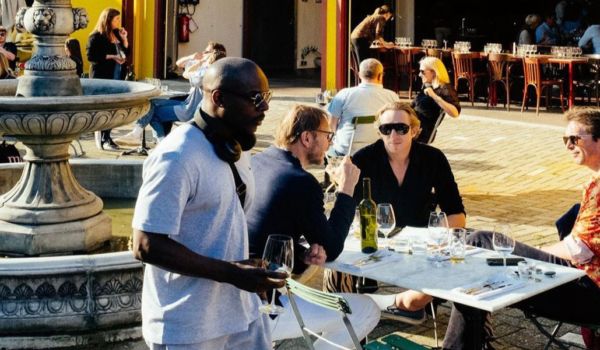 Chateau Amsterdam
If you prefer to have a burgundian experience while enjoying delicious local wines, Chateau Amsterdam is definitely a must! The concept of this Urban Winery is that they combine wine production with a cozy tasting environment and offer a warm and inviting atmosphere to enjoy their delicious local wines. It is a unique place to explore and taste the world of wine, even in an urban environment like Amsterdam.
–
Johan van Hasseltweg 51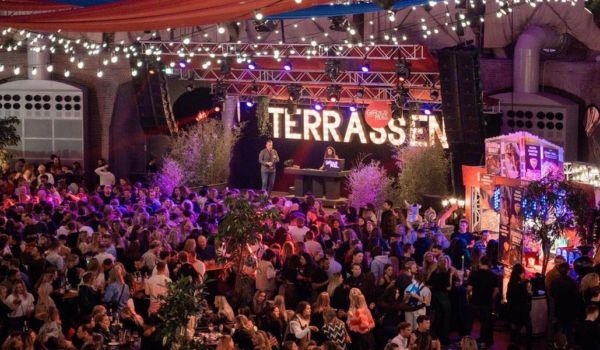 The Amsterdam Winter Terrace
From November 23 to December 10, 2023 starts the Amsterdam Winter Terrace in the Gashouder, the biggest winter terrace in Amsterdam! If you are looking for a place to enjoy some nice food and drinks then this event t really a must go. There are fun activities to do such as; Karaoke, Baking Poffertjes, Oyster tasting, Drinking Cocktails, Dancing during the Silent Disco and enjoying live music every day. All ingredients for a cozy autumn evening are present at the Winter Terrace!
–
Egelenburg 2